BY CAILEY RIZZO AND CHRISTINE BURRONI UPDATED MARCH 18, 2020
In the US, the Trump administration called to restrict gatherings to 10 people or less.
Since reports of the coronavirus surfaced in late December, over 200,000 people have been infected and over 7,500 have died around the world. As the virus continues to have a global impact, the U.S. government has established travel advisories, leading airlines and cruises to cancel their routes.
Cities in China — specifically Wuhan, the capital of the Hubei province, where the virus originated — have been under strict quarantine, while Italy deals with more than 27,000 cases and a nationwide lockdown. On Saturday, Spain, the European country with the most cases after Italy (almost 10,000), banned residents from leaving home other than for work, to buy essential supplies, or to seek medical care or aid the elderly, The New York Times reported. France, which has more than 4,400 cases, meanwhile shut down cafes, restaurants, theaters, and most shops. And on Sunday, the Irish government called on all bars and pubs in the country to close until at least March 29.
As the virus made its way to the United States and is responsible for over 77 deaths nationwide as of March 16, the Trump administration's coronavirus task force announced they are restricting gatherings of 10 or more people.
The ruling comes after the government declared a national emergency on March 13, according to The Associated Press, which followed a travel suspension on individuals coming from Europe. On Saturday, the travel ban was extended to include the UK and Ireland, Vice President Mike Pence announced.
The U.S. State Department has issued a worldwide Level 3 Global Health Advisory to "reconsider travel."
Here is everything you need to know about traveling right now.
What is coronavirus?
Coronavirus was first discovered in December 2019 in Wuhan, within the Hubei province of China. WHO announced on Feb. 12 that the official name for the specific strain of coronavirus is Covid-19.
On March 11, WHO tweeted that they have officially characterized coronavirus as "a pandemic."
"Coronaviruses are a large family of viruses, some causing illness in people and others that circulate among animals, including camels, cats, and bats," according to the Center for Disease Control (CDC).
Both Middle Eastern Respiratory Syndrome (MERS) and Severe Acute Respiratory Syndrome (SARS) are caused by a coronavirus, but not the strain that's currently circulating.
The doctor who first discovered this strain of coronavirus and alerted authorities, Li Wenliang, died at age 34 of the disease on Feb. 7. China quickly launched an investigation into his death, according to a statement released by the official Xinhua news agency.
"We express our deep condolences and sadness, pay our tribute to him for fighting on the front line against the epidemic, and show our sincere sympathy to his family," government reps said in the statement.
Tourists wear masks at Don Mueang Airport, in Bangkok, Thailand. GETTY IMAGES
What are the symptoms of coronavirus?
The first symptoms of coronavirus feel a lot like the flu. "You'll get a fever, cough — it's primarily a lower respiratory virus — general malaise, there may be some gastrointestinal distress," Dr. Rebecca Katz, a professor and the director of the Center for Global Health Science and Security at Georgetown University, recently told Travel + Leisure. When complications of the virus occur, patients could develop pneumonia or kidney-related issues, which could lead to death.
What can you do to prevent coronavirus?
General flu hygiene practices, including washing your hands regularly and covering your mouth and nose when coughing or sneezing, are simple ways to keep healthy. Extra measures include sanitizing commonly touched surfaces with antibacterial wipes or sprays. Also avoid touching your face and close contact with people you may see coughing or sneezing.
When eating, be sure to thoroughly cook all meat and eggs.
Additionally while traveling, the TSA has allowed for passengers to carry 12 ounces of hand sanitizer in a carry-on bag until further notice, according to their website.
"Passengers can expect that these containers larger than the standard allowance of 3.4 ounces of liquids permitted through a checkpoint will need to be screened separately, which will add some time to their checkpoint screening experience," the update read.
What countries are affected by coronavirus?
The number of confirmed cases and deaths below are according to Johns Hopkins University's real-time map from their Center for Systems Science and Engineering department, unless otherwise noted.
China:
The overwhelming majority of coronavirus cases are within mainland China, with over 80,000 confirmed cases and over 3,200 deaths.
The city of Wuhan has been completely quarantined from the rest of China, with transportation links cut. Streets and shelves are empty, as residents are urged to go outside only for essential supplies. There have also been makeshift hospitals put in place to accommodate all patients.
Three months into the outbreak, there have been thousands of recovered individuals.
Still, museums are closed until further notice, and China's National Cultural Heritage Administration has put much of its collection online for visitors to peruse.
In the beginning of February, Macau completely shut down its casinos for two weeks. After a partial reopen, the city famous for gambling is seeing a slump in its economy, according to Bloomberg.
There are 139 cases of coronavirus confirmed in Hong Kong and four deaths, according to Bloomberg.
People wearing protective face masks arrive at a railway station in Shanghai on February 10, 2020. GETTY IMAGES
Elsewhere in Asia:
South Korea has had more than 8,000 coronavirus cases. Seventy-five people have died since the first case was confirmed on Jan. 20. However, Johns Hopkins reports that 510 people have recovered from the virus.
On March 13, the country reported that recoveries outpaced the number of confirmed cases for the first time, marking a milestone in relief efforts.
In Japan, there have been 825 confirmed cases and 27 deaths. In what became a major story surrounding the outbreak, a majority of the confirmed cases were on the Diamond Princess cruise ship that was quarantined while docked in the Yokohama port near Tokyo. Four passengers, who were taken off the ship and hospitalized passed away. They were all above 80 years old. Japan officials also decided to close schools amid the outbreak.
Related: I Traveled to Japan During the Coronavirus Outbreak — Here's What It Was Really Like
According to the CDC, South Korea has a Level 3 travel advisory, encouraging people to avoid all nonessential travel. Meanwhile, Japan has a Level 2 travel advisory, meaning travelers should practice enhanced precautions while on the ground.
Taiwan — which has 67 cases of coronavirus — has banned entry to Chinese visitors and foreigners with a recent history of travel to China, as well as suspended most flights. Those who have an urgent need to travel to Taiwan must appear at a consulate in their city and prove that they have not been to mainland China within the past 14 days. Those who have visited and were already granted visas are instructed to self-impose a quarantine; failure to do so is punishable by an almost $5,000 fine. Taiwan has also banned all cruise ships from docking at its ports.
Thailand has 147 confirmed cases and Vietnam has 61.
Related: What It's Really Like to Live in Hong Kong Amid the Coronavirus Outbreak
The United States:
There are over 6,000 cases of coronavirus in the U.S. and over 115 deaths.
On March 18, President Trump announced that the border between Canada and the U.S. will be closed for non-essential travel.
Since he previously announced a state of emergency, $50 billion will now be available to fund state and local responses to the outbreak, The AP reported.
Trump's prior measure of restricting travel from Europe to the U.S. began on March 13. The restrictions were extended to the UK and Ireland a day later.
Although U.S.-based cases first emerged Washington state, New York is hosting the highest number of cases with over 950 cases as of March 16, according to the New York State Department of Health.
Specifically in New York City, there are over 400 cases and seven deaths. The rise of cases lead to Mayor Bill de Blasio declaring a state of emergency in the city. Schools will be closed until April 20, and attractions like the Metropolitan Museum of Art, Statue of Liberty, Empire State Building observatory, Ellis Island, and Top of the Rock have been closed. Broadway will be dark until April 12.
On March 15, de Blasio said that he is ordering all movie theaters, nightclubs, and concert venues to temporarily close. The executive order, which will go into effect on Tuesday, will also limit restaurants, bars, and cafes to takeout orders and deliveries.
A woman wearing a face mask in Times Square, New York City. GETTY IMAGES
People wear face masks as they ride the air train inside the John F. Kennedy International Airport in New York on March 03, 2020. VIEW PRESS / GETTY
Most New York state-based cases have emerged in Westchester County, the suburb north of the city, with 220 cases. Notably, the executive director of the Port Authority of New York and New Jersey tested positive for the virus in early March.
Starting March 16 schools in Westchester as well as other nearby counties will be closed, Gov. Andrew Cuomo announced in a press conference.
However the highest number of cases is in New York, the majority of deaths in the United States are confirmed among elderly in Washington state.
Around the country, Universal theme parks in Florida and California have temporarily closed, while Disney has closed all parks around the world. On March 16, London's beloved Harry Potter studio tour announced it would be closing as well.
New Jersey has 178 cases and two deaths. The state has aligned with New York on many precautionary measures including closing areas prone to large gatherings including restaurants and movie theaters. The have also implemented an 8 p.m. curfew with the exception of essential employees.
During a White House Press conference following the United States' first death in Washington state on Feb. 29, the Trump administration subsequently asked the State Department to increase their travel advisory for infected parts of Italy and South Korea to a Level 4 "do not travel" warning.
Following the Trump administration's Europe, U.K. and Ireland ban, Americans flying home from any countries listed are subject to enhanced screening when touching down in the US.
As cases circulate around the country, the CDC has warned that many cases may be instances of "community spread," which means "spread of an illness for which the source of infection is unknown."
"At this time, the patient's exposure is unknown … however, the patient may have been exposed to a returned traveler who was infected," the CDC explained.
Amid the outbreak, airports around the country, including JFK and LAX, have rerouted passengers coming in from China to screening centers. If passengers show no symptoms during their enhanced screening, they are rebooked to their final destination, although they are asked to self-quarantine for 14 days.
Europe:
Europe has now been declared as the epicenter of the outbreak. Just overnight Italy saw a jump of over 300 cases making the total of individuals affected to over 27,000. Spain also saw cases double over the weekend.
Italian Prime Minister Giuseppe Conte placed the country under lockdown after first quarantining northern regions of the country. Tourist attractions like the Sistine Chapel, Colosseum, museums and nightclubs are closed. When the virus first emerged in Italy, the scare prompted Venice's Carnival to end early as well as adjustments in how shows were viewed during Milan Fashion Week.
The startling increase has lead the European Union to close all borders in an announcement on March 17.
Related: This Video of Italians Singing in Solidarity Amid Coronavirus Isolation Is the Light We All Need Right Now
France has a confirmed over 6,500 cases and 148 deaths. On March 14, France announced the closure of all "non-indispensable" businesses, including restaurants, cafes, and most shops, according to The New York Times. The following day, on March 15, Ireland called on all bars and pubs in the country to shut until the end of the month.
Spain, which has over 9,900 cases, ordered a lockdown on March 14, only allowing residents to leave home to get essential supplies, go to work, seek medical care, or assist the elderly.
Meanwhile, the Czech Republic is barring visitors from "high-risk countries," including China, South Korea, Iran, Italy, Spain, Austria, Germany, France, Norway, Denmark, and Sweden, The New York Times reported. Outbound travel to these countries is also prohibited.
On March 17, Belgium became the latest country to implement a lockdown, The Telegraph reported. The restriction, which begins on March 18 and lasts until April 5, will limit movement to supermarkets, pharmacies, banks, or medical emergencies, according to the outlet.
Germany has more than 8,000 cases.
People and tourists wearing a protective mask walks on Piazza Duomo in Milan, Italy, on February 25 2020. NURPHOTO/GETTY
United Kingdom:
The United Kingdom has 1,960 confirmed cases and 56 confirmed deaths. The first confirmed fatality was a passenger on the quarantined Diamond Princess cruise ship, according to The Guardian. Travel to the U.S. from the UK was banned on March 14.
Canada:
Canada has a confirmed 415 cases and one death in British Columbia. On March 16, Prime Minister Justin Trudeau announced the country will be closing the border to anyone who is not a citizen, according to the Canadian Broadcasting Corporation. The announcements comes after Trudeau has been self-isolating after his wife tested positive for the virus.
Starting March 18 international flights will be permitted to land only at the international airports in Montreal, Toronto, Calgary and Vancouver, in order to enhance screening, the CBC reported.
"To help asymptomatic Canadians to return home, our government will set up a support program for Canadians who need to get on a plane," Trudeau said. "Canadian travelers will be able to get financial assistance to help them with the costs of returning home or temporarily covering basic needs while they wait to come back to Canada."
#COVID19: New enhanced measures continue to be added at all of #Canada's international airports including these new screening questions for ALL travellers arriving from ANY international destination. #FlattenTheCurve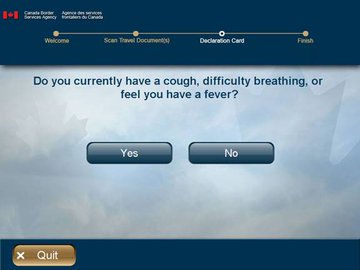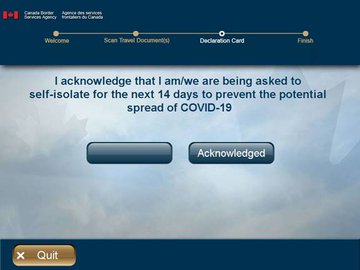 1,2468:00 AM – Mar 16, 2020Twitter Ads info and privacy1,315 people are talking about this
India:
India has a reported 119 cases. Health Minister Harsh Vardhan told reporters that a containment plan was in the works as a large cluster of people diagnosed are in Agra, home to the Taj Mahal. Prime Minister Narendra Modi announced on Twitter that he will not be participating in Holi festivities in accordance with advice to "reduce mass gatherings."
Brazil:
Brazil has a reported 200 confirmed cases. Latin America's first case of coronavirus is a man who traveled home from Italy to Brazil in February, according to Brazil's health ministry, per CBS News. He is 61 and returned to Brazil on Feb. 21 from the Lombardo region of Italy.
Australia:
Australia's Department of Health has an ongoing "active" warning in regards to coronavirus, with strict travel restrictions to China. According to Smartraveller, a government-run advice website, Australia is advising residents to "reconsider needs for overseas travel." The country has a confirmed 377 cases of coronavirus, and three deaths.
Actor Tom Hanks and wife Rita Wilson both tested positive while in Australia.
On Christmas, in the beginning of the outbreak, Australia evacuated 270 citizens who wished to leave Wuhan and transferred them to quarantine in an immigration detention center, according to The New York Times.
How are airlines responding to coronavirus?
Airlines around the world have halted service to mainland China amid warnings from WHO. As time has gone on since the beginning of the outbreak, airlines have adapted to evolving restrictions and advisories to accommodate customers.
United, American, and Delta have all suspended their service to China, citing low demand. The longest of these cancellations is with Delta, which has suspended mainland China service until April 30.
American Airlines has announced a 75 percent reduction in international flights starting on March 16 to May 6, the airline announced in a press release. The airline will operate one flight a day from Dallas Fort Worth to London Heathrow, and Miami to Heathrow. They'll also fly from Dallas Fort Worth to Tokyo three times a week — all other remaining flights to Asia are suspended.
Specifically, the airline has previously announced that flights to Hong Kong are scheduled to begin again on July 2. Mainland China flights will return October 24. Flights to Seoul, South Korea are suspended through May 1.
In wake of the United States' implemented travel ban, "Heathrow, Dublin, and Manchester flights from Charlotte, Philadelphia and Phoenix will be suspended faster, as these airports are not approved gateways by the U.S. Department of Homeland Security," the release read. Flights from Charlotte, N.C. and Philadelphia to Amsterdam, Frankfurt, Madrid, Munich, and Zurich have been suspended, according to a prior press release. Flights from Dallas-Fort Worth, JFK, and Miami to Barcelona, Frankfurt, Madrid, and Paris were still available for up to seven days after Trump's announcement to ensure that Americans can get home and are now suspended until early May.
According to its travel alerts, the airline will waive change fees for customers who purchased tickets before March 1 for travel through April 30, no matter the destination. Customers who purchase tickets until March 31 will also not incur a change fee should they wish to alter their plans.
They are also adjusting their food and beverage service procedures in their club lounges by switching buffet style or self service to portion controlled or packaged options.
American aircraft are cleaned throughout the day with an EPA-approved disinfectant. All international flights receive an even more detailed cleaning each day, which has been enhanced during the outbreak. All crew members have received hand sanitizer and sanitizing wipes for international flights to Italy and across the Pacific. The airline is working to expand this safety measure to all flights.
Learn more: How U.S. Airlines Are Adapting to Ongoing Coronavirus Concerns (Video)
Delta was one of the first U.S. airlines to respond to the coronavirus, canceling all flights to China from early February through the end of April. As the virus has spread around the world, the airline has issued new policies for travel to other destinations, as well.
With the European travel ban coming into effect, Delta is flying a "significantly reduced US-Europe schedule while monitoring customer demand," their lates press release read. Temporary suspensions include routes from Cincinnati, Indianapolis, Minneapolis, Raleigh and Salt Lake City to Paris. Flights from Orlando, Minneapolis, Portland and Salt Lake City to Amsterdam will also be suspended. Flights from Minneapolis/St. Paul to Paris and Amsterdam have also been suspended.
In an email sent to customers by the airline's CEO, Ed Bastian, he assured customers that they are taking all precautions to keep passengers healthy and also provided a list of precautions they're taking including providing hand sanitizer, and a new disinfecting protocol, known as "fogging," for cabins.
JetBlue announced that they are suspending change and cancel fees for all new flight bookings made between Feb. 27, 2020 and March 11, 2020 for travel through June 1, 2020.
JetBlue has also enlisted extra precautions in a list posted to their website, as well as suspending change or cancellation fees for bookings made between March 6 and March 31 for travel by Sept. 8.
In a statement, Lufthansa Group (including Austrian Airlines and Swiss) said they will not accept new bookings to China through the end of February, however the airlines will continue to operate flights to Hong Kong. British Airways announced an "immediate" suspension of flights to mainland China.
Learn More: How Airlines and Cruise Ships Are Disinfecting During the Coronavirus Outbreak
Air Canada has also temporarily suspended flights to Beijing and Shanghai.
All airlines will continue to monitor the situation and may alter their schedules should there be any change in the situation in China. Many airlines are still operating flights to Hong Kong. Travelers should contact their airline directly for more information.
Flight attendants on Cathay Pacific were first told to wear masks while working and have now been asked to take three weeks of unpaid leave between March 1 and the end of June, due to a "significant" drop in demand for flights.
Thai Airways is practicing extreme precautions by spraying down cabins with a disinfectant after each flight.
Workers wearing protective suits disinfect a Vietnam Airlines plane amid concerns of the spread of the COVID-19 coronavirus at Noi Bai International Airport in Hanoi on March 3, 2020. WORKERS WEARING PROTECTIVE SUITS DISINFECT A VIETNAM AIRLINES PLANE AMID CONCERNS OF THE SPREAD OF THE COVID-19 CORONAVIRUS AT NOI BAI INTERNATIONAL AIRPORT IN HANOI.
How are cruise lines responding to coronavirus?
All members of Cruise Lines International Association (CLIA) are voluntarily suspending operations from U.S. ports of call for 30 days. The temporary halt started on March 14.
"This is an unprecedented situation," Kelly Craighead, President and CEO of CLIA, said in a statement. "Our industry has taken responsibility for protecting public health for more than 50 years, working under the guidance of the U.S. Centers for Disease Control and Prevention, and prides itself on its ability to deliver exceptional vacation experiences for guests, as well as meaningful employment opportunities for crew. This has been a challenging time, but we hope that this decision will enable us to focus on the future and a return to normal as soon as possible."
While cruise lines have released their own safety regulations regarding their handling of the outbreak, the CDC and U.S. State Department has also advised travelers to avoid cruise vacations. Their announcement follows the various isolated incidents that have occurred on ships throughout the world.
A stranded British cruise ship is making its way to Cuba with five confirmed coronavirus cases onboard. The Braemar, a Fred. Olsen Cruise Lines ship, was floating off the coast of the Bahamas to replenish its food and medical supplies. Onboard the ship, 25 passengers and 27 crew members have been placed in isolation for the return journey. The passengers are expected to fly home from Havana on Wednesday evening.
The Grand Princess cruise ship, which was quarantined on the coast of California, finally let crew disembark after a week docked in Oakland after one passenger died from coronavirus. More than 2,000 passengers were allowed off the ship last week and put into a two-week quarantine at a military base. The Diamond Princess cruise ship in Japan has been completely evacuated after its quarantine from Feb. 1 through 14, during which time five passengers died. Princess Cruises has canceled all its global sailings through May 10 following both incidents.
Another cruise ship that was under quarantine earlier this month was Holland America's Westerdam, which left Hong Kong on Feb. 1. It was denied disembarkment in the Philippines, Taiwan, Japan, Guam, and Thailand. The cruise ship always asserted that its 1,455 passengers and 802 crew members on board were healthy. Passengers aboard the cruise ship who have returned to the United States no longer need to isolate themselves and can resume normal activities, according to the CDC, The New York Times reported.
Passengers disembarking from the Westerdam cruise ship wave to remaining crew members in Sihanoukville. TANG CHHIN SOTHY / GETTY
Norwegian Cruise Line announced in a press release that it is halting operations until April 11. Passengers are asked to wait until March 23 to contact the cruise line about refunds on their scheduled trips.
Royal Caribbean also says it plans to resume operations on April 11 and has a "cruise with confidence" policy where ticket holders can cancel within 48 hours. Carnival Cruise Lines plans to resume on April 10. ""Guests will receive a full credit for their fare, usable on any future sailing of the guest's choice in 2020 or 2021," their announcement read.
Seabourn has updated its policy, allowing passengers to cancel up to 48 hours before their scheduled departure for all existing and new bookings made through July 31, 2020. If passengers choose to cancel, they will receive a 100 percent future cruise credit they can use through December 31, 2021. The future cruise must be rebooked by December 31, 2020.
Virgin Voyages delayed its much-anticipated debut of The Scarlet Lady, originally scheduled to happen in April. The inaugural cruise has now been pushed back to August, "when we can all feel free to enjoy ourselves," Richard Branson wrote in a letter to passengers.
Viking River Cruises also announced suspension of its trips taking place between March 12 to April 30. The company's announcement follows the news of a passenger on one of their ships who has tested positive for Covid-19 leading to the quarantine of 28 passengers. Customers whose trips are now cancelled can receive a 125 percent credit or a cash refund depending on individual circumstance.
Mayflower Sails 2020, the 400th anniversary of the pilgrims landing in Massachusetts, has been delayed. The original event, with the pilgrims' ship restored, was scheduled to take place May 14 through 19 in Boston's Charlestown Navy Yard.
For future cruise plans, the managing editor of Cruise Critic recently told Travel + Leisure, "It's best to contact your cruise line or travel advisor directly with any questions or concerns. All cruise lines that have canceled cruises are offering affected guests the option to receive a full refund."
Should I cancel my trip because of the coronavirus outbreak?
The U.S. State Department issued a level 4 — its highest level — warning, notifying Americans that they should not travel to China. The CDC also issued a warning against all nonessential travel to China. However, this does not include Hong Kong, Macau, or Taiwan.
Travel warnings for Italy and South Korea were increased from a Level 3 to a Level 4 on Saturday, advising Americans not to travel to infected areas.
To feel secure about any upcoming travel plans, communicate with your hotel and airline directly, and monitor updates and alerts for the current information in your destination.
More Coronavirus Travel Advisory Information
The information in this article reflects that of the publishing time above. However, as statistics and information regarding coronavirus rapidly change, some figures may be different since this story was originally posted. While we strive to keep our content as up to date as possible, we also recommend visiting sites like the CDC or websites of local health departments.