Travel insights from Jenna Buege, associate editor of The Compass
As the weather begins to warm, it's time to start thinking about family travel, but you don't have to go far! With so many exciting parks, museums and landmarks to see in the U.S., it's an easy decision to stay stateside but it can be hard to decide which destination is right for you. Here are seven U.S. cities with the opportunity for tons of family fun to help you get started.
1. Gatlinburg, TN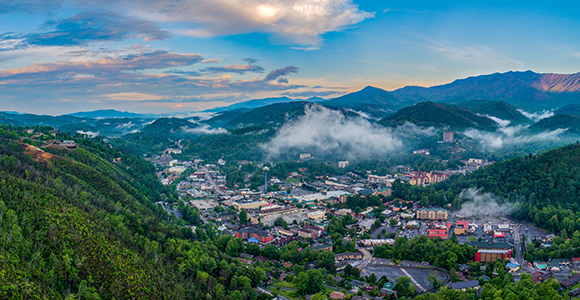 One of the most popular destinations in the U.S. for family travel, Gatlinburg, Tennessee is full of fun and adventure for people of all ages. For a healthy dose of the great outdoors, begin your Gatlinburg expedition at Great Smoky Mountain National Park, one of America's most iconic natural areas with endless winding trails and colorful bluffs to explore. After soaking in all of the sights, make your way into town where you'll find a variety of tourist attractions such as local shops, adrenaline-fueled activities like mountain coasters and the Gatlinburg space needle and of course, plenty of fresh moonshine waiting to be enjoyed.
2. New York City, NY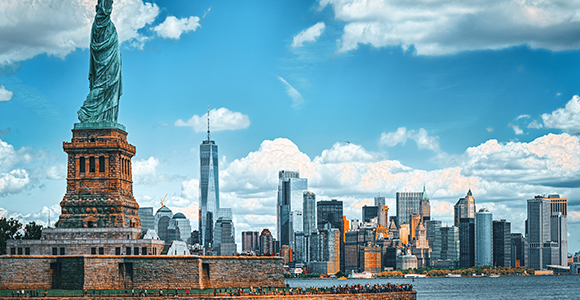 Between world-famous landmarks like the Empire State Building, the Statue of Liberty and Times Square and the unrivaled arts, culture and entertainment scene, a trip to NYC is a rite of passage for any young traveler. Spend your days navigating the subway system to popular attractions and museums around the city and spend your nights enjoying a Broadway show or devouring some classic New York pizza. If your family is of the thrill-seeking variety, don't miss a day trip to Brooklyn's Coney Island or the new Legoland New York Theme Park which is set to open July 4, 2020.
3. Chicago, IL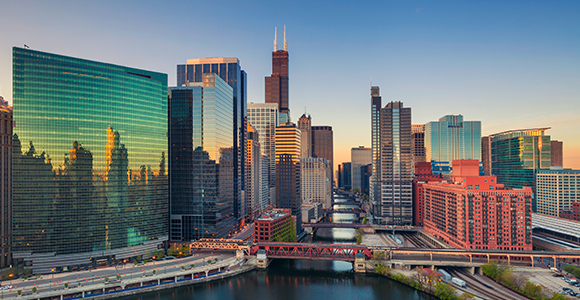 Thanks to a variety of transportation options, visiting Chicago with the whole fam is easier than ever. Enjoy the scenic lakefront by bike, view the city from a new perspective with a boat tour, hop on the L train to make quick work of getting across town or rely on the oldest method of getting from here to there, and take in the sights by foot. Chicago is a place where finding something fun to do will never be an issue. Spend some time exploring the Museum of Science and Industry or the popular Shedd Aquarium for some educational fun, then make your way to Navy Pier where you can go for a spin on the Centennial Wheel, a massive Ferris wheel that soars nearly 200 feet and offers some of the greatest views of the surrounding area.
4. Orlando, FL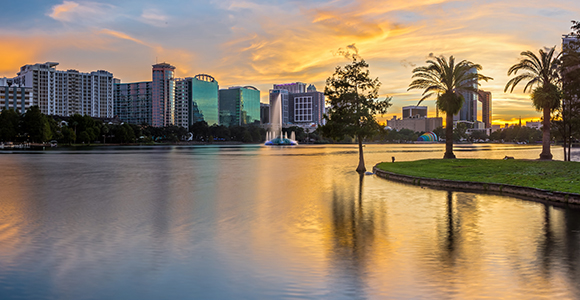 Orlando is well-established as a family destination and the recent opening of Sesame Street Land is just one more reason to check out the City Beautiful. Perfect for fun rain or shine, visit one of the many theme parks in the city like SeaWorld Orlando, Universal Orlando or Discovery Cove, absorb some knowledge at the Orlando Science Center or dabble in intrigue at Ripley's Believe It or Not! for an action-packed time. When it's time to eat, check out opt for a unique dining experience like the Medieval Times Dinner Tournament or Antojitos Authentic Mexican Food, an elaborate themed restaurant with five-star cuisine.
5. Portland, OR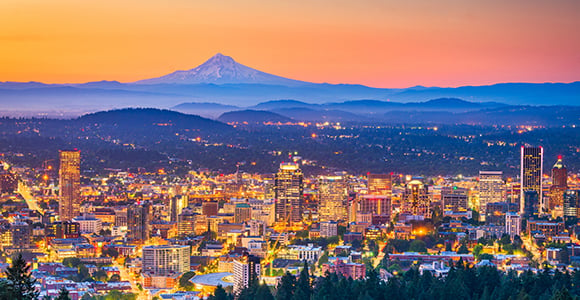 Don't let Portland's rainy reputation scare you away; the fabulous Pacific Northwest is ideal for a trip jam-packed with unbeatable nature, fine dining and unique culture. With 64 acres of activities including the Oregon Zoo, the Portland Children's Museum, Hoyt Arboretum and the Portland Japanese Garden, Washington Park is a great place to begin your adventure. For an introduction to the city's famous hipster lifestyle, visit the Portland Saturday Market, a weekly event that features the work of nearly 300 local artisans March through November. Of course no visit to the City of Roses would be complete without a hike or two and Cooper Mountain and Kelley Point Park are family-approved.
6. St. Louis, MO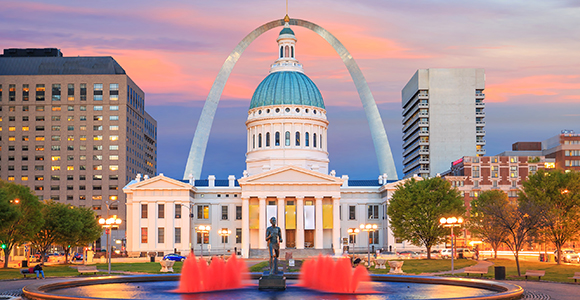 Voyage to the friendly Midwest and discover St. Louis, a city with lots of interesting attractions that all will enjoy. Begin your visit on a high note with a stop at the City Museum, a wild labyrinth of slides, bridges, tunnels and secret passageways that is always evolving thanks to the help of local artists. After exploring like you never have before, visit the totally kid-friendly Anheuser Busch Brewery Tour. Yes, it may sound counterintuitive to take the kiddos to a brewery, but this tour isn't the sloppy drunk-fest you might imagine. Instead, travelers will explore the famous and pristine Clydesdale Stables which house a number a massive Clydesdale horses, some of which were featured in Anheuser Busch advertisements throughout the years.
7. San Diego, CA
Kick off the summer with a little action at SeaWorld San Diego where the new Mako Dive coaster will debut in May 2020. The coaster will be the tallest of SeaWorld's thrill ride lineup and is being designed with a focus on shark awareness and conservation. For more wildlife, fun don't miss the San Diego Zoo, which was voted the number one zoo in the world and is famous for its commitment to breeding and caring for endangered species found across the globe.